Practicing in the areas of Personal Injury, Civil Rights and Business.
Trying lawsuits can be expensive, complicated, and time-consuming. At Edwards Sutarwalla Samani LLP, also known as ESS Law Partners, we understand that legal disputes can be stressful and hard to navigate on your own. With outstanding attorneys at all experience levels, we will help you decipher your legal issues. Whether that be with legal counsel, case settlement, or providing a strong representation for your case. Our firm strives to achieve the best possible outcome in a cost-effective and efficient manner. Our legal team devotes their time and expertise to match the needs and goals of each client. If the case cannot be settled, we will be ready to meet our opponents in the courtroom and fight to enforce your rights.


Personal Injury
If you have suffered injury due to another's negligence or recklessness, our team is here to litigate or reach an agreement on your behalf, in order to get you the justice you deserve.
Civil Rights
When someone sworn to protect and serve their community under the color of law violates your constitutional rights, our lawyers will help protect your civil rights by standing with you in a court of law.
Business
Whether you are setting up an entity or require transactional assistance, we are here to help with all aspects of your business' life cycle. Our firm has successfully helped clients form startups, family-owned businesses, joint ventures, as well as many other types of entities.
Real Estate & Construction
From property transactions to complex real estate disputes, our seasoned attorneys possess the expertise to guide you through the intricacies of real estate and construction law. Whether you're buying, selling, leasing, or dealing with land-use issues, our team is prepared to provide you with the strategic counsel and representation necessary to protect your investments.
Tax Strategy
Our firm excels in creating customized tax strategies, leveraging a deep understanding of tax law to streamline transactions and operations for minimized tax liability and regulatory compliance, thereby laying the foundation for financial success.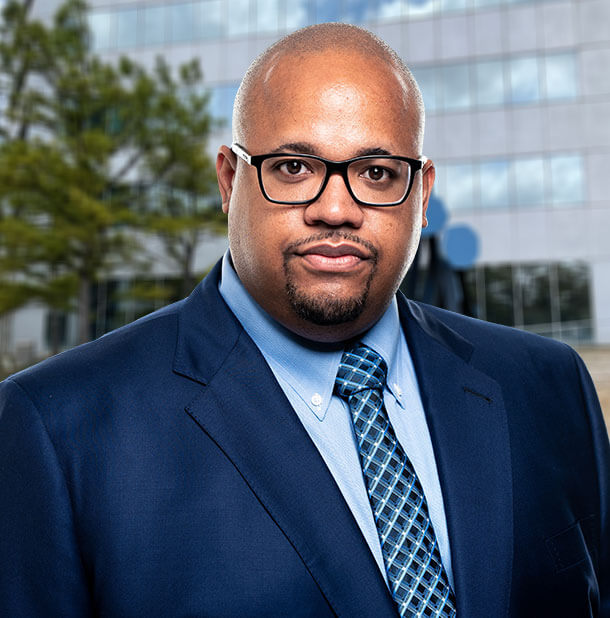 George Edwards III
Partner
George Edwards III is a founder and partner at Edwards Sutarwalla Samani LLP. Attorney Edwards was born and raised in Houston, Texas. After obtaining a degree in Chemistry from Rice University, he attended Howard University School of Law, where he became editor-in-chief of the law school's legal newspaper. He started his career at The Gallagher Law Firm, which had a large toxic tort and environmental litigation practice. He continued his career at Phillips Akers, P.C., a litigation boutique in Houston. Mr. Edwards is a former member of the State Bar Web Services and Grievance Committees, and is a current member of the State Bar Professionalism Committee. He is a participant in updating the State Bar of Texas' Lawyer's Creed.
Murtaza Sutarwalla
Partner
Murtaza Sutarwalla is a founder and partner at Edwards Sutarwalla Samani LLP. Attorney Sutarwalla grew up in Houston, Texas, and lived and worked for several years overseas. After obtaining dual degrees in Business Honors / MIS and Asian American Studies from the University of Texas at Austin, he received his law degree from the University of Chicago Law School. He started his career as a corporate and technology lawyer with Latham & Watkins LLP in our nation's capital and overseas in Dubai. He continued his career at Clifford Chance LLP in their Middle East offices. Murtaza is active in various charitable and volunteer legal activities in Texas and for the Dawoodi Bohra community he belongs to.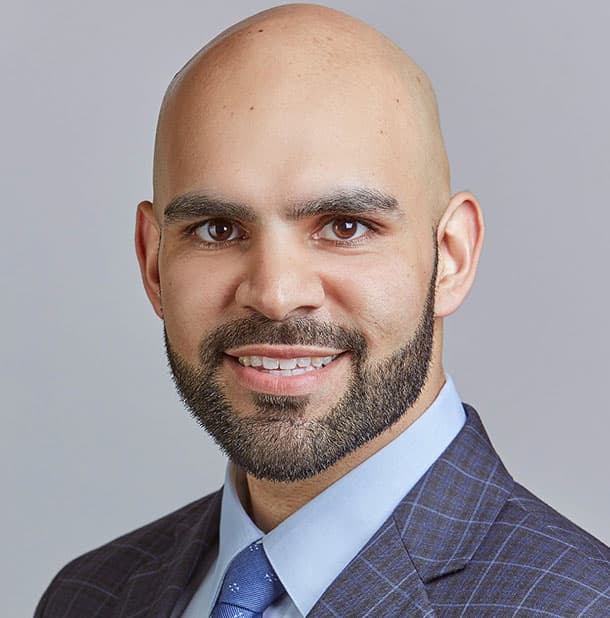 Zeshaan Samani is a founder and partner at Edwards Sutarwalla Samani LLP. Attorney Samani is originally from Houston but was raised in Georgia where he became involved in the family business from an early age. After obtaining a degree in Bachelor of Business Administration degree in Managerial Sciences from Georgia State University, he attended Thurgood Marshall School of Law at Texas Southern University and graduated with distinction in 2012. After receiving his Juris Doctor (J.D.) degree and admittance to the State Bar of Texas in 2012, Zeshaan attended the University of Florida Levin College of Law where he obtained a Master of Laws (LL.M.) in Taxation degree in 2013.
Team of knowledgeable and skilled professionals,
working together to serve our clients.
Frequently Asked Question
A lot of people have a lot of questions about lawyers and the law. That is why it is important to know what you are getting into when hiring a lawyer. Here is a look at some Frequently Asked Questions that can help.
Do I need a lawyer?
Do not wait until the insurance company denies your claim to seek legal counsel. If you have any reason to believe that your insurance claim is not being paid or that your rights have been violated, you should immediately contact legal counsel to protect and advise you. Like a doctor, a lawyer's ability to help you is directly tied to how early they are involved. You would not wait to see a doctor until a health issue becomes life-threatening, and similarly, you should not wait until your claim is denied to seek counsel.
Why should I hire a lawyer?
Hiring a lawyer has several benefits. First, it will notify the insurance company that you mean business. Second, your attorney is the only person who can listen to your story – all of it – without the risk of being subpoenaed to testify against you.
Making a full and honest disclosure of the facts to your lawyer allows the lawyer to understand the precise risks you are facing and how to avoid them. Third, a lawyer will fully advise you of your rights and potentially protect you from the pitfalls that come with any legal claim.
A skilled attorney can help you manage adverse information without breaking the law and investigate your case to bring advantageous information to the insurance company's attention. It is far better to present the insurance company with the full picture of your damages at the earliest time feasible, so you should not wait to call a lawyer.
How do I choose the right attorney?
The most important quality in a lawyer is good judgment. Judgment is a critical tool for evaluating risk, thinking strategically, and dispensing advice. There should be a sound reason behind every act the lawyer takes. Avoid attorneys who seem to act impulsively, promise you a specific outcome, or otherwise display poor judgment or unreliability. Ultimately, your lawyer will help you make some of the most difficult and important decisions in your life. Ensure you are confident that your lawyer will steer you in the right direction.
A lawyer's most important skill is the ability to listen. Only by listening can lawyers learn their clients' stories, uncover critical evidence, and effectively cross-examine a witness at trial. Your lawyer should be interested in your story – not just your money – and their advice should take into account both the facts and circumstances of your case and also the broader context of your life in which it unfolds. This is called "client-centered advocacy," defending clients instead of just cases, and is a hallmark of an effective lawyer.
Beyond these two criteria, you should select a lawyer that you feel comfortable working with and who has substantial experience in your area of need. If you are facing a civil case or investigation, hire a lawyer who specializes in civil prosecution or defense, not a criminal attorney who takes a few civil cases. Federal and state civil cases and procedures are very different, so if you have a federal case make sure that the lawyer regularly practices in federal court.
You do not want a state-court lawyer using your case as a chance to "learn the ropes" in federal court! Your case is far too important.