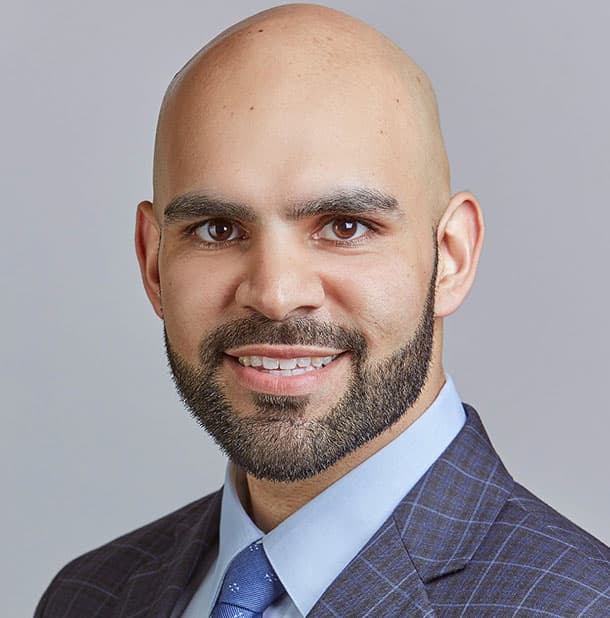 Zeshaan Samani is a founder and partner at Edwards Sutarwalla Samani LLP. He focuses his practice on business law, mergers and acquisitions, tax strategy, and real estate transactions with a key focus on tax implications.
Zeshaan is originally from Houston but was raised in Georgia where he became involved in the family business from an early age. After obtaining a Bachelor of Business Administration degree in Managerial Sciences from Georgia State University, he attended Thurgood Marshall School of Law at Texas Southern University and graduated Summa Cum Laude (the top 5%) in 2012. After receiving his Juris Doctor (J.D.) degree and admittance to the State Bar of Texas in 2012, Zeshaan attended the University of Florida Levin College of Law where he obtained a Master of Laws (LL.M.) in Taxation degree in 2013.
Zeshaan began his career at the Big 4 public accounting firm PricewaterhouseCoopers LLP (PwC) with the Mergers and Acquisitions tax team in Houston. During his tenure with PwC, Zeshaan specialized in buy-side and sell-side tax structuring, due diligence and modeling, tax attribute preservation and planning, tax-free reorganizations and liquidations, legal entity simplification, debt restructurings and recapitalizations, provided assistance with purchase agreements, purchase price allocations and tax return reporting issues, and post-deal integration planning.
Zeshaan continued his career as the founder and managing attorney of Samani Law Firm PLLC in early 2022 and is also Of Counsel for Argentum Law handling US corporate and tax matters for international clients. Zeshaan's clients appreciate his deep understanding of business and tax law, which gives him special knowledge on providing tax efficient strategies for their business and succession planning needs.
Zeshaan enjoys spending time with wife and two daughters as well as weightlifting, attending car shows, watching sports or Formula 1, and working on his personal cars.
Master of Laws (Taxation), University of Florida, Levin College of Law, 2013
Juris Doctor (Summa Cum Laude), Texas Southern University, Thurgood Marshall School of Law, 2012
Bachelor of Business Administration and Managerial Sciences (Cum Laude), Georgia State University, 2009
State Bar of Texas, Tax Section
Muslim Bar Association of Houston